Alliance Sport Marketing is an agency specializing in multi-team & venue sponsorships. We work with sponsors in coordinating their campaigns with major league and minor league sports teams across the country.
Aaliyah Montgomery
Campaign Coordinator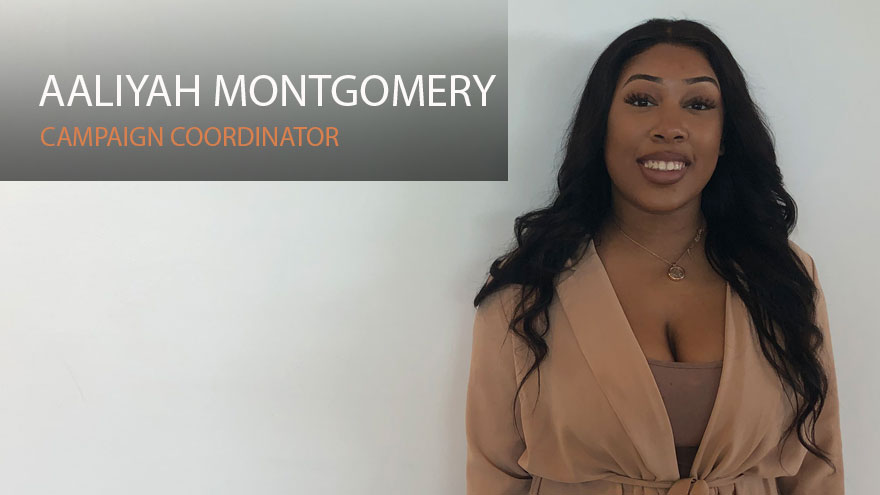 E-mail:

AALIYAH WAS BORN IN LANCASTER, PENNSYLVANIA AND RAISED IN NEW CASTLE, DELAWARE. SHE WILL BE GRADUATING WITH A MASS COMMUNICATIONS DEGREE FROM DELAWARE STATE UNIVERSITY IN MAY. IN COLLEGE, AALIYAH WAS APART OF THE FAIRY GODSISTERS OF DELAWARE WHERE SHE PARTICIPATED IN COMMUNITY WORK, MENTORED LOCAL STUDENTS AND CREATED PROGRAMS FOR YOUNG WOMEN AND STUDENTS TO COME AND CONNECT ON DEEPER LEVELS. AALIYAH'S PASSION FOR DIVERSITY IN THE MARKETING AND ADVERTISING WORLD HAS LED HER TO PUT FORTH GREAT EFFORTS IN EVOLVING THE WAY BUSINESSES COMMUNICATE. SHE HAS DEDICATED HER CAREER TO ENSURING BUSINESSES CAN CONNECT WITH ALL PEOPLE EFFECTIVELY AND RESPECTFULLY.